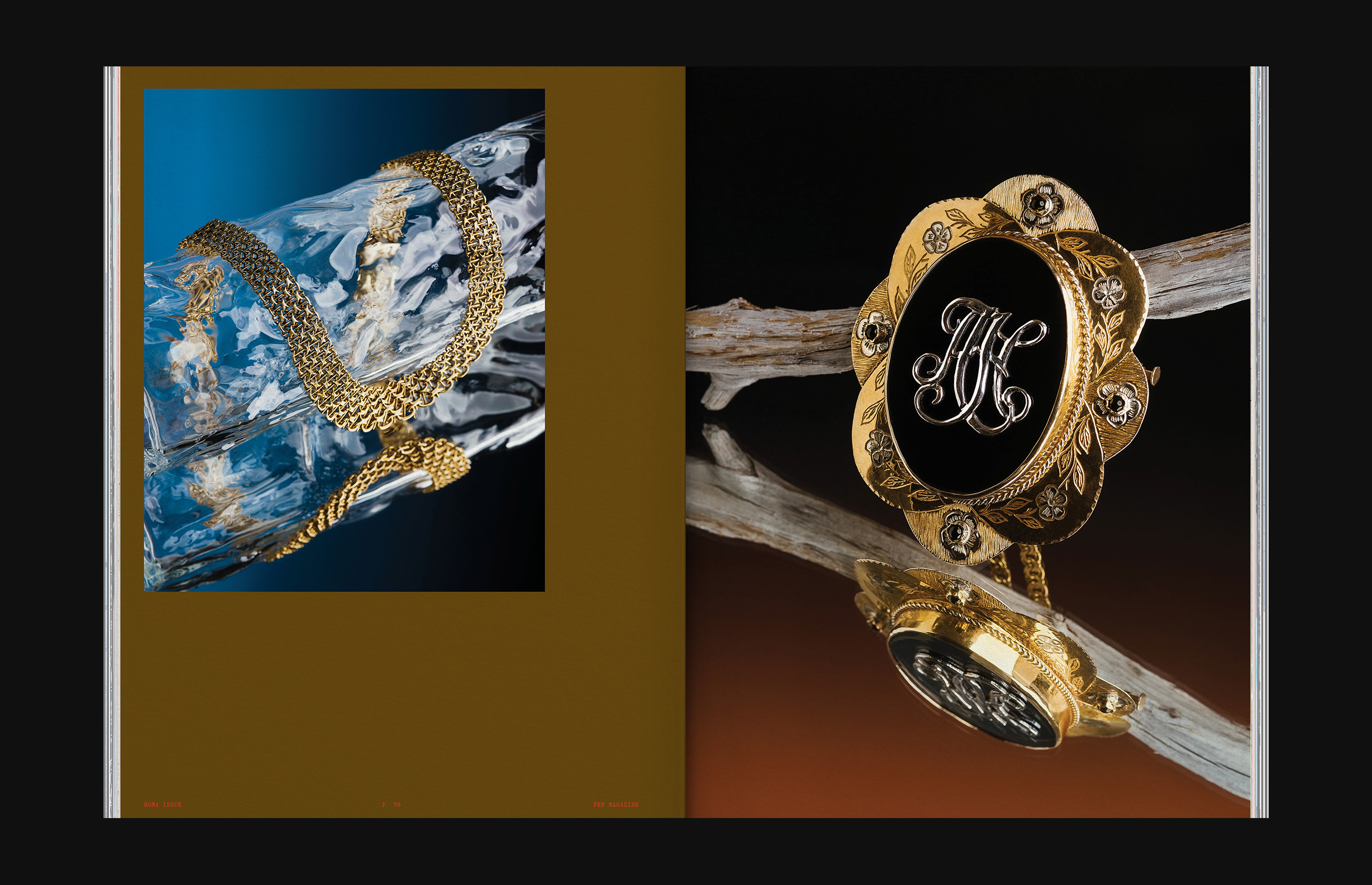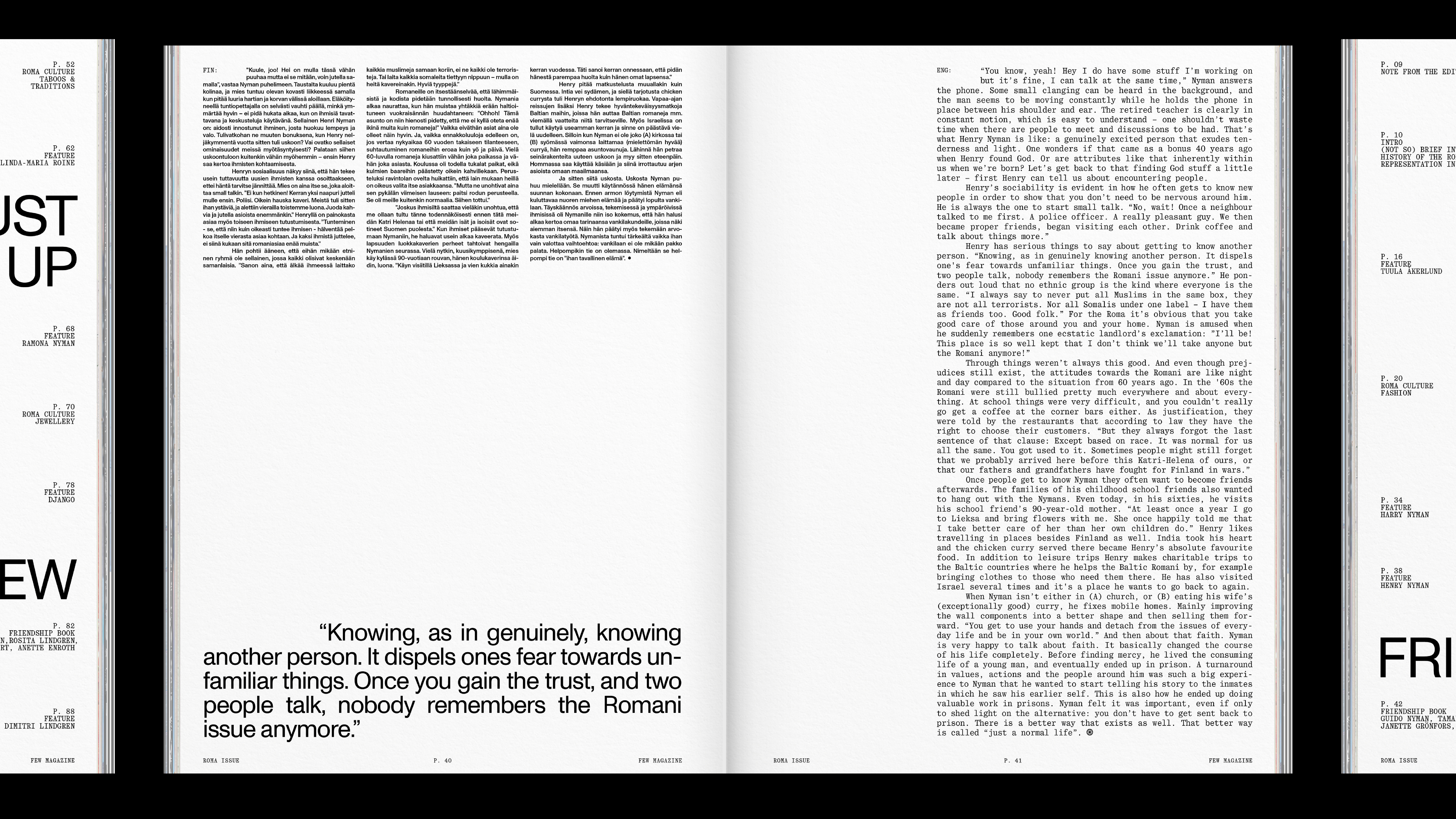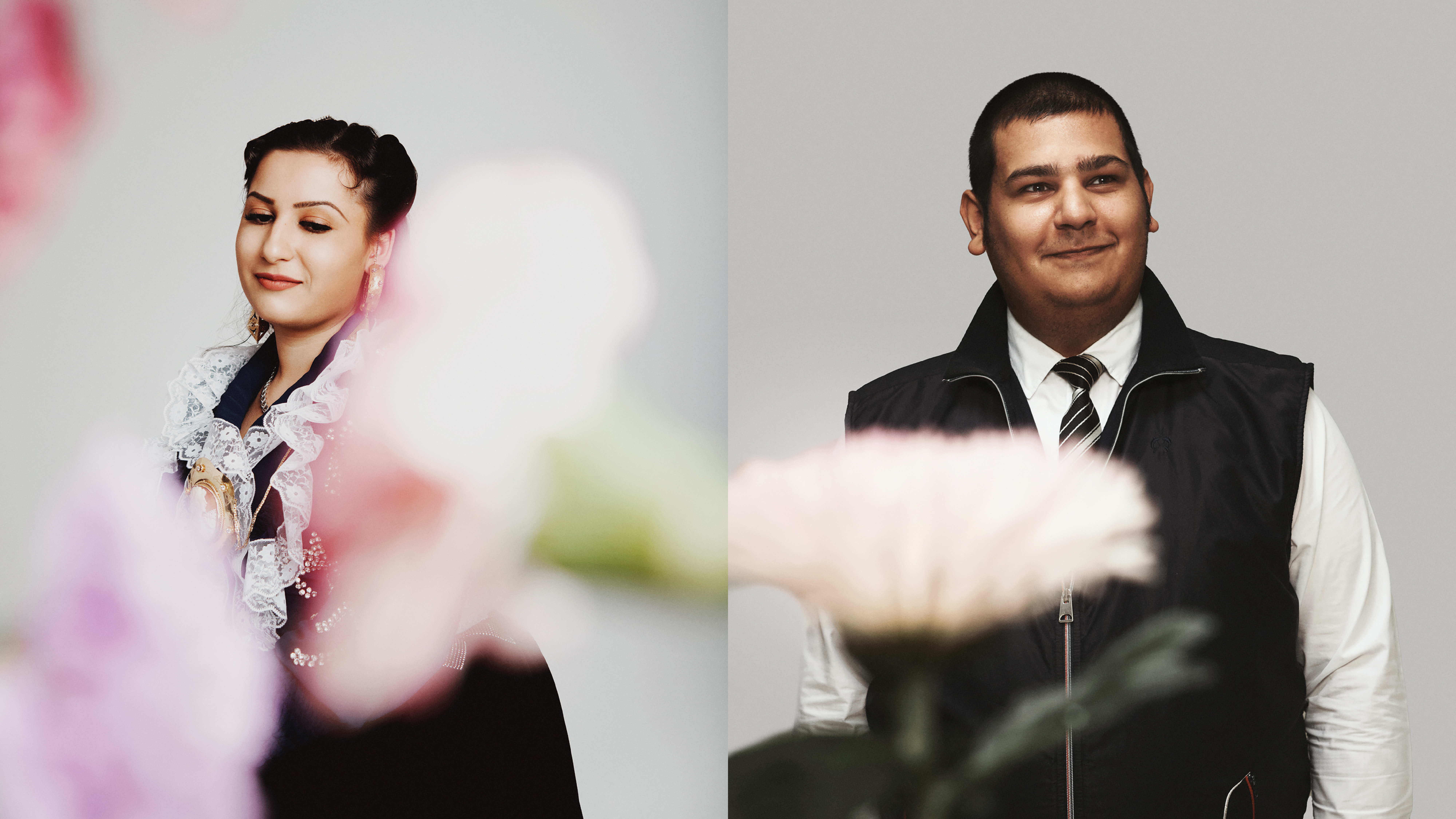 CONCEPT & CREATIVE DIRECTION ︎︎︎ MARINA VEZIKO & TINO NYMAN 3D ANIMATIONS ︎︎︎ VILLE VAINIO LOGO & FEW DISPLAY ︎︎︎ JAAKKO SUOMALAINEN WEB DEVELOPMENT ︎︎︎ OSCAR GÓMEZ CONTENT ︎︎︎ CLAUDIA CIFU, PIIA EMILIA, TIINA ERONEN, EMMA GILLESPIE, HELMI HONKANEN, DAVID JAKOB, HANNA JÄMSENIUS, ARTTU KOKKONEN, UNNI LEINO, EVELIINA LEMPIÄINEN, PIIA LEMPIÄINEN, KIRA MUESA, SOFIA OKKONEN, VILLE VARUMO, MICKAEL VIS TRANSLATIONS ︎︎︎ EVE LAHIKAINEN, TANELI PALOLA, IONE RAWLINS
︎︎︎ With what's been going on in the world lately, this magazine feels more relevant than ever, yet long overdue. Around two years ago Tino Nyman, who is of a Roma background, persuaded Marina Veziko to make a magazine with him about Roma people in Finland. He had, for a long time, found that mainstream media presented Roma people in a very one-sided and tiresome way, and wanted to shake things up a bit. The idea grew and FEW was born – a magazine focusing on the most discriminated minorities in Finland.
FEW acts as a peephole into the community through the eyes of different individuals. The aim is to create a space for the minorities to tell their stories; not to state any absolute truths, but to offer diverse perspectives and make people interested in discovering more about the subject. For future publications, our plan is to have a visiting editor for each issue. Someone who is within a specific culture would curate the whole issue with their vision of how to portray their culture.
In FEW we believe that by presenting issues in a warm, beautiful, and respectable tone of voice that is a bit tongue-in-cheek, the message will hopefully resonate with a larger audience. Framing delicate, serious topics in a more approachable way is therefore important in furthering information reception and sparking new conversations.